Rehema was visiting family members when she first heard about Jesus.
She had accompanied her father, a sheikh (Muslim teacher), on his business trip to eastern Uganda and they were staying with her aunt (her father's sister).
There, Rehema began listening to Christian programs on the radio. She wanted to know more about Jesus, the way of salvation and how to make Him her Savior. So, she called a friend of her father's who she knew was a believer.
"As she was sharing Christ with me," Rehema says, "I was so overjoyed, and my father heard my joy and woke up..."
That's the moment things turned violent...
What came next was a nightmare for Rehema. According to Morning Star News, her father became so furious at the idea that she'd converted to Christianity that he began beating her. Then, he broke open a small can of fuel, lit the pieces on fire, and burned Rehema's body in several places.
Rehema's screams woke the rest of the house — her aunt charged into the bedroom to intervene and save her.
Leaving her enraged father behind, they rushed Rehema to a nearby hospital ... where she received treatment for the serious burns on her leg, stomach, ribs, neck and back.
It's deeply shocking to think this violence and abuse is commonplace for brand-new Christians. Their acceptance of a loving Heavenly Father — and the saving grace of His Son — is often met with hatred and physical aggression.
But you and I can give new believers hope today. You can reach out to persecuted believers like Rehema in their pain — as this attack is one of MANY instances of persecution lately in Uganda and other nations opposed to the Gospel.
Your compassionate gift to Liberty Relief International will provide practical humanitarian relief like emergency food, water, shelter and safety to believers in need of immediate help.
Our Christ-centered local partners also offer trauma counseling, literacy and job training, assistance in rebuilding churches and homes that have been attacked or destroyed … plus Bibles, discipleship training and materials and more.

Please pray for Rehema's quick recovery, that God will comfort her as she heals and that her faith will shine brightly to those around her, including her family members.
Thank you for your generosity and prayers! They are appreciated more than you realize, especially in challenging times like these.
God bless you,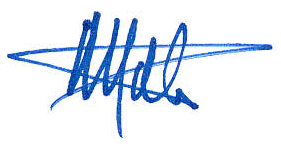 Mathew D. Staver
Founder and Chairman



Liberty Relief International is a 501(c)(3), tax-exempt nonprofit organization. Contributions are tax-deductible to the extent permitted by law.

*Representative names and photos used for security reasons.