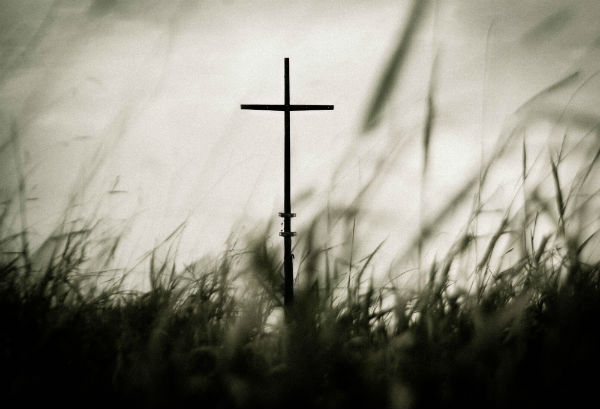 If you follow LRI's updates on the worldwide persecution of Christians, you may recall that just two weeks ago I wrote to you about the abduction of Reverend Lawan Andimi, a local chairman of Christian Association of Nigeria (CAN), in Michika, Nigeria, by Islamic State in West Africa Province (ISWAP)/Boko Haram terrorists.
On January 5, the kidnappers released a video of Rev. Andimi pleading for help, as he had been instructed, while also praising and encouraging his family to thank God in all situations.
We are deeply saddened at the news that release from his captors did not come here on earth—Rev. Andimi was brutally executed at the hand of Islamic terrorists after he refused to deny Jesus.
Please pray for the family and congregation he leaves behind. Pray also for the situation in Nigeria—where violence against Christians is increasing at an alarming rate.

Rev. Andimi's death, preceded by the evil, unprovoked Christmas slaughter of 11 Nigerian Christians by ISWAP, is part of the "message" these Islamic extremists are sending to the U.S., and to Christians worldwide.
Over 1000 Christians were killed at the hands of militants in Nigeria last year. The violent militant group Boko Haram, ISWAP (which broke from Boko Haram) and Fulani herdsmen pose a constant genocidal threat to Christians throughout Nigeria.
Even so, the Nigerian Supreme Council for Islamic Affairs, President-General, Sultan of Sokoto, Alhaji Sa'ad Abubakar III, had the audacity to publicly declare that there is no Christian persecution in Nigeria! He further asserted that the claims of the U.S. and the CAN regarding Christian persecution in the country are completely false.
THEY NEED OUR PRAYERS
Pray for those who are blinded by false religion to have their eyes opened to the one true God, for darkness to flee, for chains to be broken and for lies to be revealed and replaced with truth.

THEY NEED OUR SUPPORT
Nigerian Christians not only live under the constant threat of attacks by Islamic terror groups, many live in states that are under Sharia (the radical legal code of Islam). Christians suffer constant pressure in these areas, as well as severe discrimination and exclusion as second-class citizens.
Will you help LRI stand with these persecuted believers who are facing life-and-death situations due to their faith?
Your gift of 50, 75, 100 dollars or more today will help us provide assistance where it is most needed.
Our teams on the ground in the region are doing everything they can to provide urgently needed humanitarian aid such as emergency food, water and safe houses. They can also offer trauma counseling, literacy training and job training for Christians starting over; restoration assistance to rebuild churches and homes that have been destroyed; provide Bibles, Bible study materials and discipleship training for new believers; and more. But we need your help to do more to meet the needs in Nigeria and beyond.

Thank you for praying for our brothers and sisters in Nigeria, the Middle East, and all over the world who face constant, violent persecution because of their faith in Christ Jesus.
God bless you,


Mathew D. Staver
Founder and Chairman

*Representative names and photos used for security reasons.