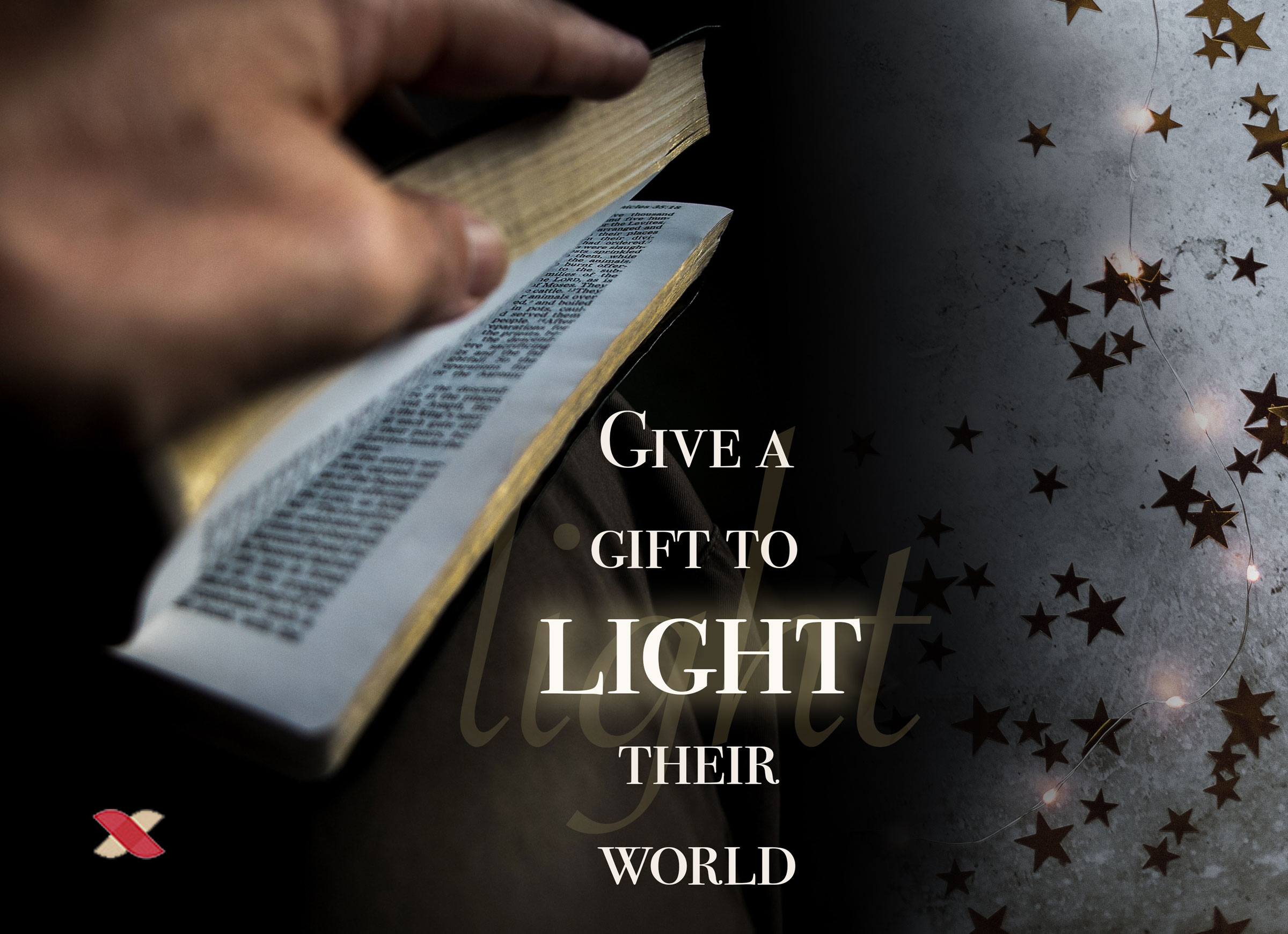 Of all the gifts you will give this Christmas, consider how much your gift of Bibles will mean to Christians living where Christmas is outlawed.

Though it is still a few weeks away, Christmas is my favorite time of year because it's when we gather with loved ones to celebrate God's presence among us through the gift of His only Son.
But in many countries around the world, there are no gatherings, no celebrations and no decorations because Christmas is outlawed.
We pray for the secret believers in those nations who live in the constant shadow of persecution for their Christian faith . . .
. . . and we can also be an answer to prayer this Christmas by providing the one thing most requested by secret Christians: Bibles.
Even though they must keep Bibles hidden and read them in secret, these precious brothers and sisters eagerly desire a Bible of their own so they can hide His Word in their hearts.
This Christmas, you can help Liberty Relief International provide Bibles and study materials to waiting believers in closed countries all over the world. Our partners on the ground can network through safe channels to deliver the gift of God's Word to waiting believers.
Just $7 provides one Bible and discipleship materials for a waiting believers.


Please be as generous as you can to help fellow believers who have no other means to acquire a Bible. You can give a secure, tax-deductible online right now to give a gift that will light their world this Christmas!
May God's richest blessings be yours this Christmas season!


Mathew D. Staver
Founder and Chairman