The Islamic State (IS) is regrouping, relocating and gaining new recruits. Across the Sahel region of Africa, which includes areas of Mauritania, Mali, Burkina Faso, Niger, Nigeria, Chad, Sudan and Eritrea, it is estimated that more than 4.2 million men, women and children have been forcibly displaced by the murderous brutality of these groups. And the death toll continues to rise.
In Nigeria, the extremist groups Boko Haram and militant Fulani herdsmen are responsible for a reign of terror and carnage that that is nothing short of religious cleansing and genocide.
The trail of burned houses, destroyed farm and businesses, bullet-riddled churches and the blood of Christians attest to the IS goal of establishing an Islamic caliphate across Africa (a region controlled politically and spiritually under Sharia, the radical legal code of Islam).
The worldwide struggle for freedom against the rising specter of Muslim domination is more dangerous than the world's struggle to contain Communism during the Cold War. Communism is atheistic, which is bad enough, but Islam is a false religion and maniacal.
The difference between Islam and everything else is there is no sanctity of human life ethic. Rather, there is a doctrine that is often used to destroy one's own life in order to find favor with Allah. Make no mistake, Allah is not the God of Abraham, Isaac, and Jacob. The teachings of Mohammed and the Koran are antithetical to the teachings of Jesus.
Islam is actually a scheme for world conquest wrapped in a false religious covering.
I think George Bush's greatest failure was in stating that Islam is a religion of peace. It is not and never has been a religion of peace. While there are many moderate or liberal Muslims who are peaceful, the devout followers who read the Koran and the Hadith are fueled by a torrent of hate and evil against others, including some who practice different variations of Islam (Sunni versus Shia).
Writing about the "anti-Christian carnage in Nigeria" in his recent editorial for Crux, John L. Allen, Jr. states,
Nigeria is an emerging African superpower, it's the largest oil producer in Africa with proven reserves of 37 [billion] barrels (10th-largest in the world), and it's also the country with the world's largest mixed Muslim/Christian population. If things go bad, the consequences won't be confined to Nigeria's borders, but could spark economic, military and cultural upheaval around the world.

Sooner or later, the international community will be forced to recognize that the fate of Nigeria's Christian population isn't just a human rights issue - though it's certainly that - but also a major global security concern.
It is a concern that the world, and the Church must take seriously.
Throughout the month of September, Liberty Relief International will be focusing primarily on the tremendous need in this region and the malignant threat of IS continuing to gain ground there.
Remember, those 4.2 million displaced people are families without homes . . . without livelihoods, without food . . . children without schools . . . elderly and infirm without medical care. The UN calls it an unprecedented humanitarian crisis that is fast outpacing available resources.
LRI is working with Christ-centered partners on the ground in accessible regions to provide emergency food, water and shelter to help as many people as possible.
Your help is truly needed. Please use this secure link to send your best gift today to stand with fellow believers in Africa by helping to meet their most basic humanitarian needs.

Pray for those who are blinded by false religion to have their eyes opened to the one true God, for darkness to flee, for chains to be broken, for lies to be revealed and replaced with truth.
Your prayers and gifts truly make a difference for our brothers and sisters who are suffering for their faith in other countries. Thank you for partnering with LRI to make an impact for the Body of Christ around the world.
God bless you,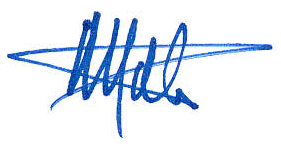 Mathew D. Staver
Founder and Chairman


*Representative names/photos for security reasons.