Please pray for the widow of Angus Fung, recovering after the bloody attack that took the life of her husband and six others—and her arm.
We are awaiting further details from sources on the ground in the region, but according to a recent Christian Post article, seven people have been butchered to death in Cameroon in what seems to be an unprovoked attack by Fulani herdsmen (Islamic militants).
The attackers, armed with machetes, broke into five homes in the predominantly Christian town of Wum, dragged out the occupants in the middle of the night and butchered them in the street.
Wycliff Bible translator, Angus Abraham Fung and his wife were among the victims. Angus was butchered by the machete-wielding terrorists. His wife's arm was cut off in the attack and she is being treated at the local hospital.
Fung helped translate the New Testament into the previously unwritten Aghem language, according to the article. The project was completed in 2016, but war has prevented the Aghem New Testaments from being distributed.

Liberty Relief International desires to be the hands and feet of Jesus to our brothers and sisters facing such harsh persecution.
Our ministry partners on the ground in these regions provide emergency water, food and shelter for victims of persecution who have been forced to flee their homes and start over, as well as trauma counseling, literacy training and job training. They can also help with restoration assistance to rebuild churches and homes that have been destroyed, and provide Bibles and discipleship materials to new believers and those seeking to know Jesus.
Will you help us minster to the physical, emotional and spiritual needs of Christians enduring such harsh persecution today? Your tax-deductible donation of 25, 50, 100 dollars or more will be a tremendous help.

I'm grateful for friends like you who stand with us to offer prayers and relief to Christians suffering for their faith all over the world. Thank you for caring for those who are suffering for their faith in Jesus in Cameroon and beyond!
God bless you,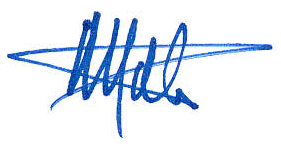 Mathew D. Staver
Founder and Chairman

*Representative names/photos for security reasons.