You read that right. In Kaduna State in Northwest Nigeria, kidnapping Christians has become a profitable business for militant Fulani herdsmen.
According to an article by Morning Star News, more than five hundred Christians have been kidnapped over the past 4 years in that Nigerian state alone, with ransom amounts paid by churches totaling roughly $830,000.
The militants use the ransom money to purchase more weapons that can be used to slaughter and kidnap more Christians.
But many who are kidnapped have never been ransomed—like the hundreds of school-aged girls who have been taken captive and sold as "child brides" for Islamic militants.
Earlier this month, the pastor of Living Faith Church was driving home with his wife and son when their car was attacked. Though their son managed to escape, the pastor was killed and his wife was abducted and held for $138,000 ransom.
The 60-year old pastor of Nagarta Baptist church was abducted at gunpoint from his home in the middle of the night. The militants shot into the house and broke down the doors. They abducted the pastor's son as well, releasing him after a couple of hours so he could raise over $50,000 ransom for his father's release.
Christians in Nigeria face a constant threat from Fulani herdsmen and Boko Haram, one of the most lethal Islamic terrorists groups. It is estimated that the two groups combined are responsible for the blood of more than 170,000 Christian martyrs crying out in recent years.
If the rate of Christian genocide continues to escalate in Nigeria, the Christian presence there could be completely eradicated in the next 25 years.
Please take action with me today to make praying for our brothers and sisters in Nigeria a priority—along with making their desperate situation known to others in the body of Christ.

A common practice of Fulani herdsmen is burning down homes and farms, destroying crops and livelihoods of Christians to drive them from the area. Those who survive these attacks become refugees in their own country, with no help, and no way to make a living.
Will you help LRI send much needed relief to our brothers and sisters Nigeria today?
Your generous, tax-deductible gift of 25, 50, 100 dollars or more will provide emergency water, food and shelter for victims of persecution who have been forced to flee their homes and start over, as well as trauma counseling, literacy training and job training. Your gifts also help with restoration assistance to rebuild churches and homes that have been destroyed.
With your help, our Christ-centered partners in the field can minster to the physical, emotional and spiritual needs of those enduring such harsh persecution in this region, and beyond.
I'm grateful for friends like you who will stand with us to offer prayers and relief to Christians suffering for their faith all over the world. Thank you for being the hands and feet of Jesus to the Body of Christ in Nigeria and beyond!

God bless you,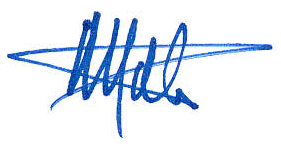 Mathew D. Staver
Founder and Chairman

*Representative names/photos for security reasons.