She sits cross-legged on the floor, nursing her infant son. Seated next to her is another nursing mother, and beside her sits a young woman. They sit in silence.
Their faces are etched with pain, fear and shame.
Their eyes are downcast and distant—still trapped in a horrific moment of terror that will scar them forever. The large bandages on their heads cover the vicious act of persecution they recently endured.
It was the second attack on the Christian village of Kalagari in northern Cameroon in less than a week. Boko Haram militants stormed in, chased off the village's vigilante protectors, and took eight women hostage.
Before releasing some of the women (we are uncertain at this time how many have been released) the savage militants cut off their victim's ears.
Our partners on the ground in the area have asked for specific prayer for these women and their village:
Pray for their physical and emotional healing after suffering such brutal disfigurement for their faith in Christ.

Pray for those who have lost loved ones in recent attacks to experience the Holy Spirit's working in their lives as they grieve.

Pray for peace in Africa where attacks and the threat of attack by Islamic extremists continue in almost daily occurrences against the church.
Our brothers and sisters living in regions where evil groups like Boko Haram exist are under constant threat and live in fear of the next attack.
As I've said before, with world-wide persecution on the rise—especially acts of Christian genocide in some regions—I'm grateful that God has called friends like you to stand with Liberty Relief International.

Together—through our prayers and humanitarian support—we can work to alleviate some of the suffering they endure.
Please help us meet more urgent needs today with your generous, tax-deductible gift of 25, 50, 100 dollars or more. Your support helps us minister to the physical, emotional and spiritual needs of those suffering under such harsh persecution in this region, and beyond.
Our Christ-centered partners on the ground in some of the most heavily persecuted regions of the world make more needs known to us daily—needs we can only fill when we have the support of friends like you.
With your help, our partners in the field in can provide emergency water, food and shelter for victims of persecution who have been forced to flee their homes and start over, as well as trauma counseling, literacy training and job training. Your gifts also help with restoration assistance to rebuild churches and homes that have been destroyed.
We are called to "Continue to remember those in prison as if you were together with them in prison, and those who are mistreated as if you yourselves were suffering," (Hebrews 13:3).
Thank you for partnering with LRI through prayer and giving to help alleviate suffering in the Body of Christ around the world.

God bless you,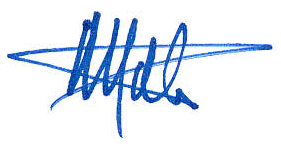 Mathew D. Staver
Founder and Chairman



*Representative photos/names for security reasons.