You probably didn't hear much about it from mainstream media, but the UN has designated today as the International Day Commemorating the Victims of Acts of Violence Based on Religion or Belief.
According to UN Secretary-General, António Guterres, "On this Day, we reaffirm our unwavering support for the victims of violence based on religion and belief. And we demonstrate that support by doing all in our power to prevent such attacks and demanding that those responsible are held accountable."
With world-wide persecution on the rise—especially acts of anti-Christian genocide in some regions—I'm grateful that God has called friends like you to stand with Liberty Relief International over the past five years.
My prayer is that God will prompt more people like you to join hands to pray for fellow Christians and others who suffer intense persecution for their faith, to help send urgently needed humanitarian relief and to make their suffering known to others.
Our Christ-centered partners on the ground in some of the most heavily persecuted regions of the world make more needs known to us daily—needs we can only fill when we have the support of friends like you.
Your generous, tax-deductible gift today of 50, 100, 500 dollars or more will help us minister to the physical, emotional and spiritual needs of those suffering under such harsh persecution in this region, and beyond.
When you partner with LRI, you help Christians and others who daily face violence, torture, false imprisonment, kidnapping, rape and even death because of their faith.
With your help, our partners in the field in can provide emergency water, food and shelter for victims of persecution who have been forced to flee their homes and start over, as well as trauma counseling, literacy training and job training.
Your gifts also help with restoration assistance to rebuild churches and homes that have been destroyed.
You can also partner with us to provide Bibles, Bible study materials and discipleship training for new believers. We are receiving many reports of former Muslims who are seeking to know more about Jesus after witnessing the ravages of Islamic extremism.
Will you stand with LRI today with a gift of 50, 100, 500 dollars or more to help relieve the suffering of believers enduring such harsh persecution?

Will you also pray for the persecuted church all over the world? That is the one thing most frequently requested—and most easily offered.
Your prayers and gifts truly impact the lives of our brothers and sisters suffering for their faith in other countries. Thank you for partnering with LRI through prayer and giving to help alleviate suffering in the Body of Christ around the world.
Though we may not be able to meet every need, we want to do our part to meet the ones we can. With your ongoing help, we can do even more!

God bless you,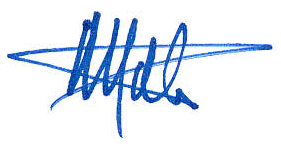 Mathew D. Staver
Founder and Chairman

*Representative photos/names for security reasons.