The UN has designated tomorrow, August 22, the first International Day Commemorating the Victims of Acts of Violence Based on Religion or Belief. The intent is to raise awareness about the escalating cases of violent, and often, deadly persecution around the world.
I'm glad the world is starting to take notice. But God has always noticed.
I was reading the story of Hea Woo recently, a wife and mother who managed to survive being a Christian in the world's highest ranking country for persecution—North Korea.
Hea Woo's husband, the first in their family to come to Christ, led the rest of his family to the Lord. After escaping to China with the hope that his family could join him, he was forcibly sent back to North Korea where he was imprisoned and brutally tortured every day.
Woo remembers her husband being dragged from the torture session, unable to walk under his own power. Though he lay bleeding and unable to move, his concern was for others. God gave him courage to face his torturers and compassion to share Jesus with other inmates. He even started an underground church in the prison. Ultimately, he was tortured to death for refusing to renounce his faith.
A few year later, Woo finally managed to escape to China with her children—but she was caught and sent back. She was arrested and sent to the same labor camp where her husband had been tortured to death for his faith. For three years she labored in horrid conditions, suffered frequent beatings, and survived on only a hand full of rotten corn to eat each day.
Though the conditions and beatings in prison were horrible, Woo said for her, the lack of freedom to worship freely was far worse.
She would pray in her heart or silently when others were asleep. At times, two or three of the Christian women would manage to hide together by the toilet long enough to sing a few worship songs together—inaudibly of course—but I believe Heaven falls silent at such times in order to listen.
That is why Liberty Relief International exists—to stand with fellow believers and others who are suffering persecution for their faith. To pray, to send relief and to make their suffering known to others.
When you partner with LRI, you help Christians and others who daily face violence, torture, false imprisonment, kidnapping, rape and even death because of their faith.
With your help, our partners in the field in can offer trauma counseling, literacy training and job training for people starting over like Hea Woo; restoration assistance to rebuild churches and homes that have been destroyed; and provide Bibles, Bible study materials, and discipleship training for new believers. In countries where people have been displaced by violent persecution and have fled their homes, you can help provide emergency water, food and shelter.
Will you stand with LRI today with a of 50, 100, 500 dollars or more today to help relieve the suffering of believers enduring such harsh persecution?

Will you also pray for the persecuted church all over the world?
Hea Woo was finally released from prison and safely escaped to South Korea. Recounting her time in prison she said, "I prayed for Christians all over the world to pray for us with sincerity. I survived in the midst of that loneliness with nobody visiting me. But God protected me with His grace. […] I felt the Christians in South Korea and in different countries were praying for us. It provided comfort, and it became a source of energy for us. I hope our Lord will be glorified. I believe at God's appointed time, all the prayers will be answered and there will be freedom of faith in North Korea. Let us endure in patience and wait until that day comes."
Your prayers and gifts truly impact the lives of our brothers and sisters suffering for their faith in other countries. Thank you for partnering with LRI through prayer and giving to help alleviate suffering in the Body of Christ around the world.

God bless you,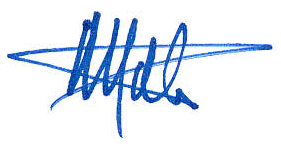 Mathew D. Staver
Founder and Chairman

*Representative names/photos for security reasons.