We've received numerous disturbing reports about increased attacks against Christians in India in recent weeks.
Reported cases of violence against Christians in India have steadily increased in recent years—earning the country a rank of #10 on the World Watch List for highest persecution rates. Sadly, very few incidents of persecution get reported.
The driving force behind the persecution is Hindu nationalism, which has seen a revival of sorts since 2014. Essentially, the mindset is: If you are Indian, you are Hindu—if you are not Hindu, you are not Indian.
Extremists are targeting Christians and members of other faiths without conscience or consequences. In some regions of the country, converts to Christianity from Hinduism face extreme discrimination, violent persecution…even death.
That is why Liberty Relief International exists—to stand with fellow believers and others who are suffering persecution for their faith: To pray, to send relief and to make their plight known to others.
Will you join me in sending urgently needed relief assistance to India today?
Your compassionate gift of 50, 100, 500 dollars or more will help relieve suffering of believers enduring such harsh persecution -- those driven from their homes and living in fear.
If you wonder what our Christ-centered partners on the ground in these dangerous regions do, let me tell you about a man I'll call "John," for safety concerns.
With the assistance you help provide, John reaches out to the most vulnerable to provide persecution survival training, emergency relief, pastoral support and legal assistance to persecuted families.
Persecution survival training is a foreign concept to most Christians here in America, but not to our brothers and sisters in many other countries.
John's team helps victims of beatings by taking them to the nearest hospital for treatment. When homes have been burnt down or families have been expelled from villages, his team helps find them shelter. Like Jaina, an Indian Christian who was fiercely beaten and driven from her village. The Hindu extremist villagers threatened to rape and kill Jaina and her daughter if they ever returned. Thanks to John's team, they are now safe in a new location.
Your prayers and gifts truly impact the lives of our brothers and sisters suffering for their faith in other countries. Thank you for partnering with LRI to make a real difference for the Body of Christ around the world.

God bless you,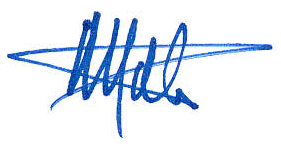 Mathew D. Staver
Founder and Chairman



*Representative photos/names for security reasons.