"It's tough to tell Nigerian Christians this isn't a religious conflict since what they see are Fulani fighters clad entirely in black, chanting 'Allahu Akbar!' and screaming 'Death to Christians!'," Sister Monica Chikwe of the Hospitaller Sisters of Mercy.
World leaders and the media continue to downplay the genocidal massacre of Christians in Nigeria by Fulani herdsmen. They claim it is merely a battle over land resources between farmers and cattlemen, not unlike the range wars of the old West here in the U.S.
The sleight of hand tactic is intended to take attention off of the true root of the conflict: jihad against the "infidels." According to a recent Breitbart article, Christian leaders in the area insist that the murderous attacks demonstrate the armed Fulani jihadists' "clear agenda for Islamizing the Nigerian Middle Belt."
Keep in mind, Christians are not a scant minority in Nigeria. Christians make up just under half of the total population of the country.
Fulani militants target Christian-majority villages, killing, burning homes, and driving survivors from their land. It is now believed that Fulani militants pose the deadliest threat to Christians in Nigeria, claiming more casualties than Boko Haram—the group responsible for tens of thousands of deaths and millions of displaced people since their insurgency 10 years ago.
Regardless of which group is deadliest, their goals and carnage are the same.
Nigerian Christians urgently need our prayers and our support.
You can partner with Liberty Relief International today to offer much-needed humanitarian aid such as emergency food, water and safe houses. Our Christ-centered partners on the ground in these dangerous regions can also offer trauma counseling, literacy training and job training for people starting over; restoration assistance to rebuild churches and homes that have been destroyed; and provide Bibles, Bible study materials and discipleship training for new believers.
Your compassionate gift of 50, 100, 500 dollars or more today will help relieve suffering of believers enduring such harsh persecution, including those driven from their homes and living in fear.

In her interview with EWTN News Nightly, Sister Chikwe stated, "The insurgence of Fulani herdsmen in Nigeria is bringing a huge amount of violence … Every day Christians are killed. The little farmland that some of the farmers have is overrun by the Fulani cattle, ruining their livelihood. Nothing is being done.
"Genocide is going on silently. Every day, churches are being bombed. Every day, Christians are being killed. The government acts as if it is normal … In Nigeria, they debate about grazing lands for cows, as if cows are more important than the lives of Christians."
Sister Chikwe is pleading with the UN and the international community to intervene now to control the terrorism in Nigeria.
Please continue to pray for Christians in Nigeria facing the daily threat of genocide. You are truly a lifeline for suffering Christians around the world.
God bless you,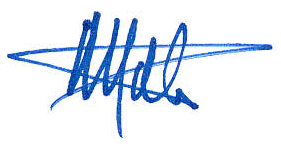 Mathew D. Staver
Founder and Chairman



*Representative photos/names for security reasons.