"I am the way, the truth and the life."
Imani could hardly believe what she was hearing—and seeing—but she could not deny the sense of peace that filled her heart. She'd been weeping alone in her room, her heart broken. She suddenly felt someone touch her feet.
"I looked up and through my tears I could see a man standing there, shining like light," Imani said. "I felt peace and joy in his presence."
Soon after, Imani went to Egypt to escape the civil war in Libya. There she met Gazit, a Christian who lived next door to the place she was staying. When Imani told her new friend about her encounter, Gazit reached for her Bible. She turned to the words of Jesus in John 14:6 and handed it to Imani. She could hardly believe that she was reading the same words that had been spoken to her by the shining man! Imani flooded Gazit with questions and, in time, was born-again.
Imani eventually returned home to Libya. However, that Muslim-dominated country is ranked fourth on the World Watch List for persecution and is noted as one of the most dangerous places in the world to be a Christian. Only 0.06% of the population are Christians and must worship in secret.
One afternoon, Imani was attacked by a group of bearded men inside her home. They punched and beat her. When she could no longer stand, they threw her in a chair and spent hours shouting verses from the Quran at her. They told her that her name was on a list of people to be killed. She was to renounce her Christian faith and return to Islam…or die.
Imani knew that her name was written on a much more important list … the Lamb's Book of Life. She prayed silently through her pain and miraculously managed to escape. She stayed in a safehouse before leaving Libya for good. She still worries that she will be found by those who beat and threatened her, but she is growing in her faith in Jesus.
There are many stories of former Muslims who have encountered Jesus in a dream, in a vision like Imani or through some other supernatural means. They are hungry to know "the way, the truth and the life," and they need help to grow in their faith as new disciples.
Will you partner with Liberty Relief International today to help us provide Bibles and discipleship materials to Muslim seekers and new believers like Imani?
Your tax-deductible gift of 50, 100, 500 dollars or more will help provide Bibles, Bible study materials and discipleship training for new believers.
Our Christ-centered partners on the ground in dangerous places like Libya can also provide much needed humanitarian aid such as emergency food, water and safehouses. They can offer trauma counseling, literacy training and job training for people starting over; restoration assistance to rebuild churches and homes that have been destroyed, and more.

Please partner with us today to help minister to the needs of Christians who are suffering violent persecution for their faith all over the world. Your prayers, generous support and sharing of stories like Imani's to bring attention to this need are deeply appreciated.
God bless you,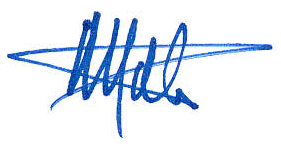 Mathew D. Staver
Founder and Chairman

*Representative photos/names for security reasons.