"We need to pray more than before because the situation is drastically declining. Pray for God to relieve the suffering of the people in this part of the country." – Christian aid worker in the Democratic Republic of Congo (DRC)

In a recent update (read here), I told you about the rise in attacks over the last sixth months specifically targeting Christians in the DRC, resulting in at least 90 known deaths, 131 people kidnapped, and roughly 12,000 people displaced.
In a strategic effort to turn the entire DRC into an Islamic caliphate (a religious empire controlled by Sharia, the Islamic legal code), Islamic Forces (IF) have already taken over North and South Kivu provinces and set up a military training center. They have declared their intent to focus their attacks on the churches and church institutions like hospitals, schools and businesses.
Our Christ-centered partners working in Congo have reported that at least six churches have already been burned down and two church-run clinics and health centers have been destroyed.
Further, their efforts are hampered not only by the increased violence, but also by the deadly Ebola outbreak in the area. They are concerned as the number of displaced people and their need for humanitarian aid rises, stating, "The recent deaths leave behind large numbers of children and elderly who have been made even more vulnerable to starvation in already precarious circumstances."
While we have seen this type of persecution in countries where Christians are the minority, in the DRC, Christians make up roughly 95% of the population. Our partner on the ground reports, "This is a critical time for the future of Christianity in the region. If the militant groups have their way, Christians and Muslims who do not subscribe to their ideology will be killed and driven out of the entire region."

Please take a stand with us today for Christians and others who live under constant threat of violence, torture, false imprisonment, kidnapping, rape or even death because of their faith. When you partner with Liberty Relief International, your prayers and compassionate gifts help provide for immediate humanitarian needs like emergency food, water, shelter and safety for believers who have fled deadly violence.
With your help, our Christ-centered partners in the field can also offer trauma counseling, literacy training and job training; restoration assistance to rebuild churches and homes that have been destroyed; and provide Bibles, Bible study materials and discipleship training for new believers.
Will you give a secure, tax-deductible gift of 50, 100, 500 dollars or more today? Your generosity will enable us to send urgently needed aid to our Christ-centered partners in the field who are working with believers and others experiencing intense persecution.

Your most-generous gift today will help meet critical and urgent needs of believers suffering under oppression, brutality and evil. Thank you, in advance, for being a light in a dark place today.
God bless you,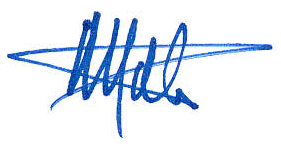 Mathew D. Staver
Founder and Chairman


*Representative photos/names used for security reasons.