Eritrea is a small country in the horn of Africa that is ranked seventh on the World Watch List for persecution. In May, 141 Christians were arrested in the capital city of Asmara during a private worship service. The entire group, including 104 women, 23 men and 14 minors were jailed. A few weeks ago, another 30 Christians (from illegal Pentecostal congregations) were arrested while praying around the city. As of today, only about 50 have been released. The others are still being held without formal charges.
Where are they? Are they still alive? Eritrea is called the "North Korea of Africa" because of the ruthless dictatorship of President Afwerki, who has built his regime on egregious human rights violations. Eritrea's intricate prison system is known for brutality, including jailing prisoners in metal shipping containers in scorching heat.
The Christian Post published a gripping article about Shiden, a young Eritrean Christian man who refused to renounce his faith throughout his 13-year imprisonment. Shiden still suffers from the trauma of spending several six-months stints in solitary confinement, in a cell so small he couldn't stand up straight or fully extend his arms.
What if raids like this happened in your church, and you and your family were among those who were arrested? I believe that taking a moment to put ourselves "in their shoes" -- to try and empathize with our persecuted brothers and sisters -- helps us pray and act with compassion and urgency.
They need us to do that today.
Liberty Relief International's mission is to help minister to the physical, emotional and spiritual needs of others suffering under harsh persecution. When you partner with LRI, your compassionate gifts help provide for immediate humanitarian needs like emergency food, water, shelter and safety, as well as trauma counseling, literacy training and job training; restoration assistance to rebuild churches and homes; Bibles, Bible study materials and discipleship training for new believers.
You can make a secure, tax-deductible gift online of 25, 50, 100, 500 dollars or more today that will enable us to send urgently needed aid to our partners in the field who are working with families clinging to their faith as they face constant risk from violence, torture, false imprisonment, kidnapping, rape or even death.

Our Christ-centered partners working in the Eritrea region report that officials have moved beyond targeting churches, carrying out frequent raids "in private homes where devotees of unrecognized religions, especially Pentecostal Christians, meet for community prayer. They are released only if they disavow their faith." As in other areas where persecution is on the rise, many believers are fleeing the volatile country to seek safety elsewhere.
Please pray for Christians in Eritrea and around the world who are suffering violent persecution for their faith. In some regions, Christians are facing eradication through genocide. Share this information with your family, friends and fellow church members to raise awareness of the plight of persecuted Christians in these harsh regions. You can also follow LRI on Facebook and share the updates that are reported there.
I hope you can respond today. Our prayers and our practical help are a lifeline for our persecuted family facing horrible situations like the one in Eritrea. Thank you in advance for standing with LRI to pray for and care for our hurting family all over the world.
God bless you,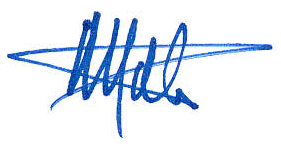 Mat Staver
Chairman